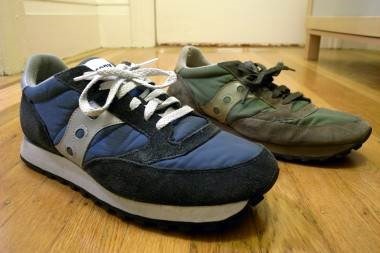 Microsoft veteran Raymond Chen has a great developer blog, The Old New Thing, which inspired the subject line for this week's Tip, coming as it does, hot on the heels of the Build developer conference. There is also timely news around refreshment of old productivity applications.
OneNote has featured plenty in ToW previously, including a mention in the recent Journaling tip, with a nod in SteveSi's ongoing historical missive which described members of the development team unhappy with the change of name from its code-name "Scribbler", referring to the new "OneNote" app as "Onay-No-Tay".
A few years ago, OneNote was dropped from the Office suite and was due to be replaced by the new "modern" version in the Windows (now Microsoft …) Store. For a while at least, that shiny new one got all the innovation, even if its brand-new architecture meant it missed a lot of the old app's functionality. In a somewhat surprising but welcome turn-around, old OneNote was reprieved, and both apps are going to converge at some later point – ie the desktop one will pick up features that only exist in the Store app, and eventually that version will cease to be.
Pending an eventual confluence of the two OneNote Windows apps, the desktop one is gradually getting new functionality and a visual refresh. The graphics bring it into line with Windows 11's theme of rounded corners, subtle animations and a gentle 3D feel. To some, blink and you'll miss them, but it does make the app look quite a bit smarter.
There's a more prominent "Add Page" button
, with the page sort function that was added back in February 2022 alongside. There are a few other tweaks in the refresh that has started to roll out, like some new Ink functionality with Ink-to-shape and handwriting-to-text like in other Office apps.
More is to come, including improved sharing capabilities and a neat dictation functionality that would allow you to record a spoken explanation for something while using Ink to highlight or illustrate; when another user plays back your monologue, the ink will be synchronised too. For more info on what's coming, see here.
One handy feature that has been in desktop OneNote for years but never made it into the Store version, is the ability to use OCR magic to extract text from images. Try pasting an image into a notebook, then right-click on it to Copy Text from Picture into the clipboard. It does a surprisingly good job, even when the pic is not very clear and if the text on it is really small.
Copying screen-grabs when someone is doing a demo in a browser, so you can get the long and complex URL for the thing they're showing is a particularly useful way of using this feature.